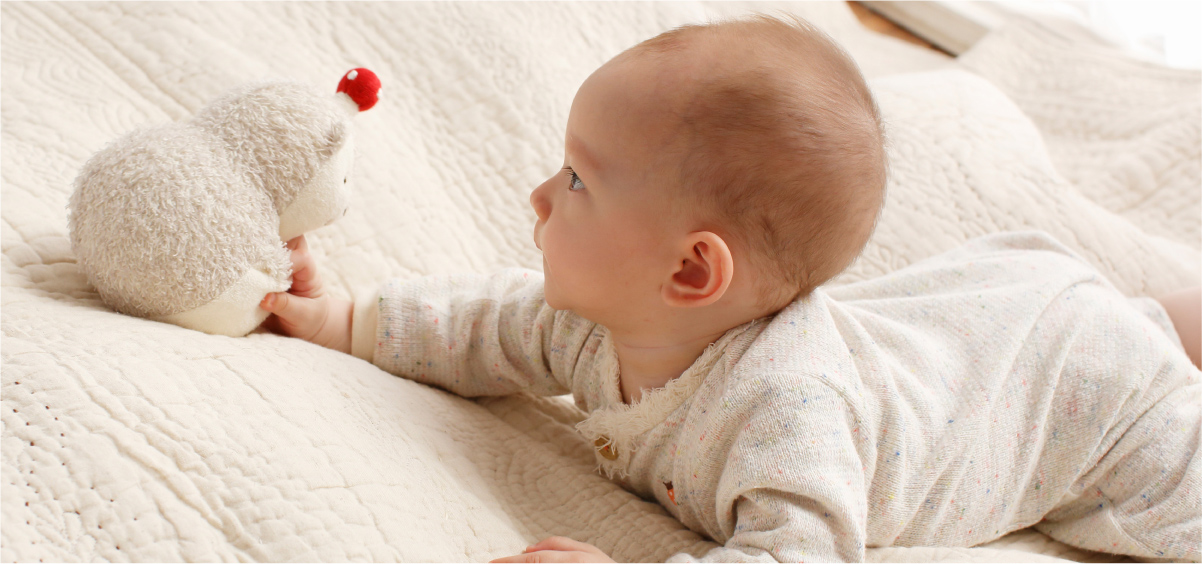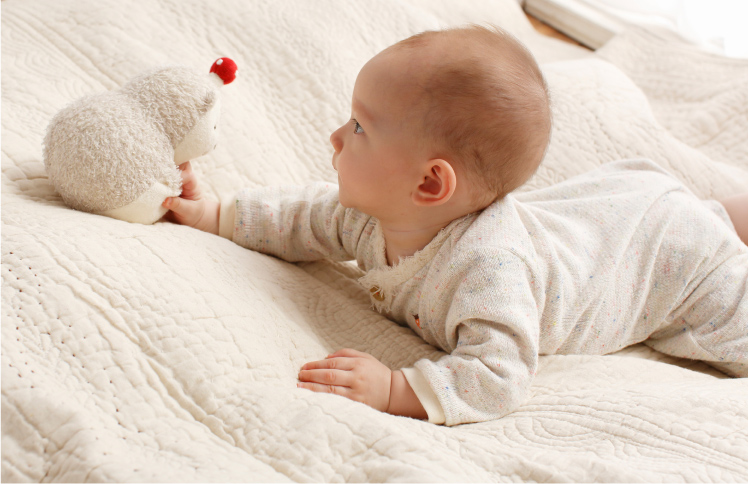 Selected comfortable material as organic cotton and designed
warm motif that inspired from the world of nature.
We think a great of deal natural warmth like as baby's cheek.

In addition to champignon motif, hedgehog, rabbit, bird and fox・・・
Lovely animals in the forest are waiting for their new friend.
I was able to eat lunch well! Baby becomes eager to talk them every day.

Champignon that is lucky motif at North Europe is woven.
Colorful champignons will bring a lot of luck for baby.

Polka is a bouncy folk dance of Europe
Little motif makes a circle and dances bouncily and hold baby gently.

Many lady beetles and mushrooms are marching.
Their goal should be fantastic dreamland.

Poski means 'baby's cheek' in Finnish.
Let's draw Hoppetta world with colorful crayons.