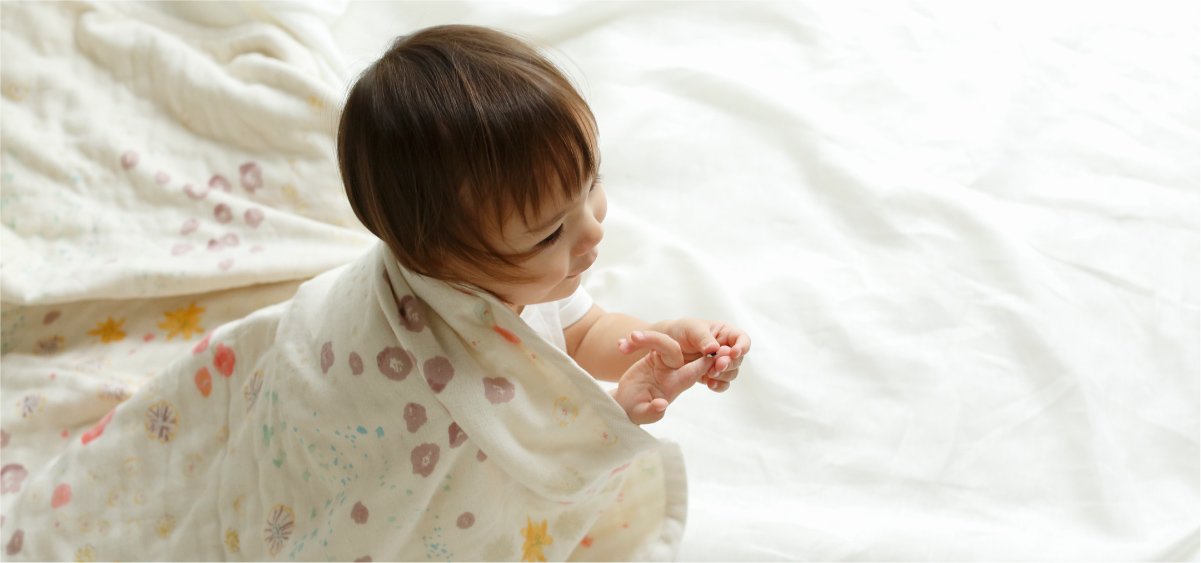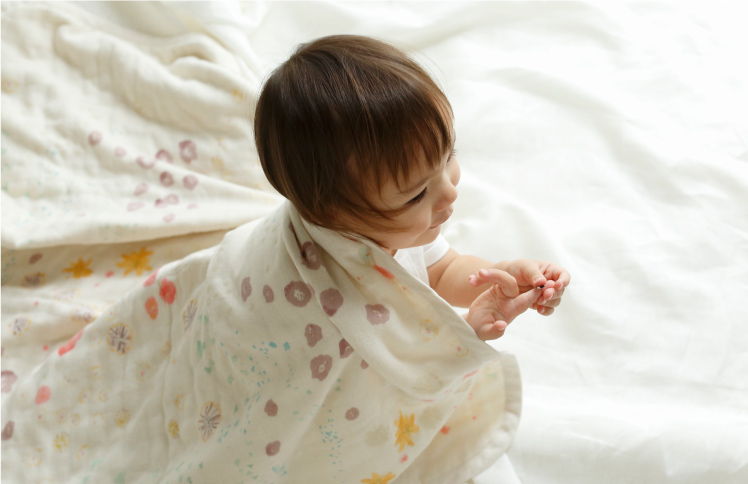 NAOMI ITO's textile is soft and comfortable natural material by the passage of light and wind through.
Be free to express herself, colors are selected carefully.
The fabric has originality and brings something new for a life,
however we feel a pang of nostalgia.
We designed and made the products used beautiful fabric for baby and mother from the hearts.

Select special one for a newborn baby.
There are sensitive embroidered baby dress and chic color romper.
Used beautiful ink painted textile, made flyaway dress.

'POCHO' series is typical series of NAOMI ITO and painted dot as ball of water.
Crown-shaped pillow is suitable item for a ceremonial photograph.

We feel comfort of organic, more use, the more.
Simple but lovely design brings out high quality of material.

'Beautiful life' Welcome to this beautiful world
This textile is expressed in the beauty of nature as miracle. Horse-shaped pillow fits soft pastel color.

Just like floss silk, 'Wata gauze'
Woven roughly as possible and born 'Wata gauze'
Warm mellowness is suitable material for newborn baby.