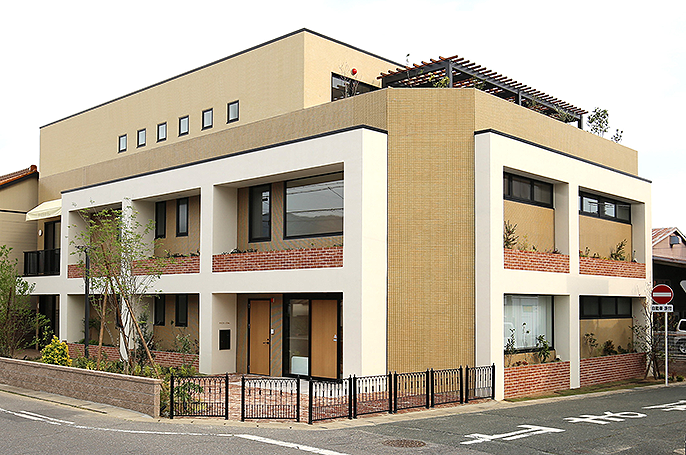 Company name
FICELLE inc.
Headquarters
22-9 Miyuki Gamagori-city Aichi Japan 443-0042
TEL
+81-533-66-0010 ( FAX : +81-533-66-0011 )
Founded
March 21 1996
Capitalization
JPY 3,000,000
President
Shuji Shimizu
Employees
80
Banking
Nagoya Bank Toyokawa branch / Mitsubishi Tokyo UFJ Bank Gamagori Branch
Businesses
Planning and produce for baby product, kids product, household goods, bed closing / wholesaler
 
【By car】
Be about 10 minutes by a car from exit Otowa-Gamagori of Tomei Expressway toward Gamagori-city.
Make a right at the traffic light of shrimp crackers souvenir store and make a left at the next traffic light.
Go straight under an Shinkansen overpass, and make a right after Gamagori-high school on your left side.
Make a left at the traffic light of library, there is a small grocery supermarket on your right side, and make a right there.
Go straight and reach about 300m.

【By train】
Get off at the Shinkansen-Toyohashi station.
Change trains to the JR Tokaido-line and get off at Gamagori station.
About 15 minutes from the station by foot.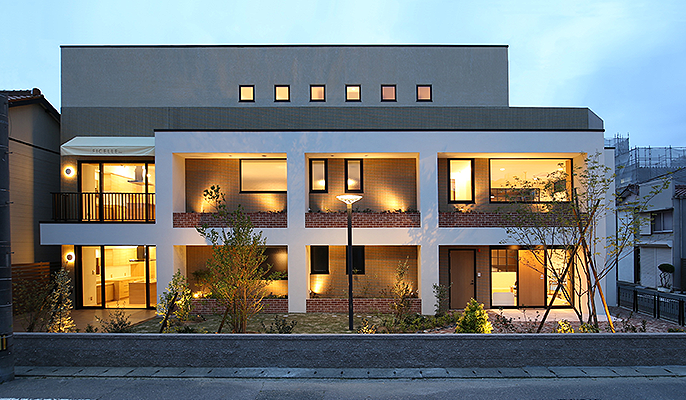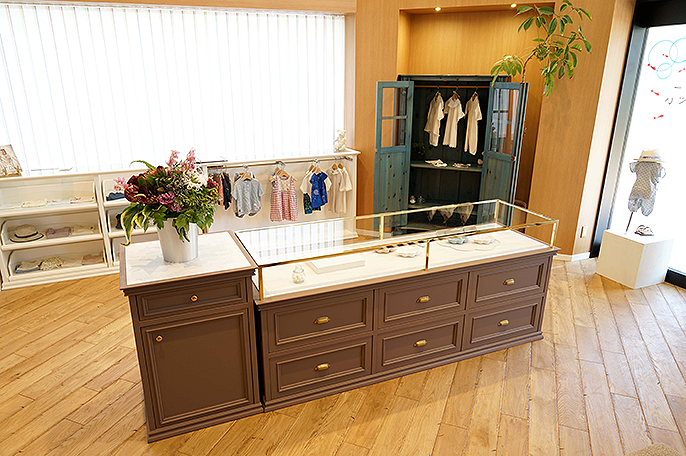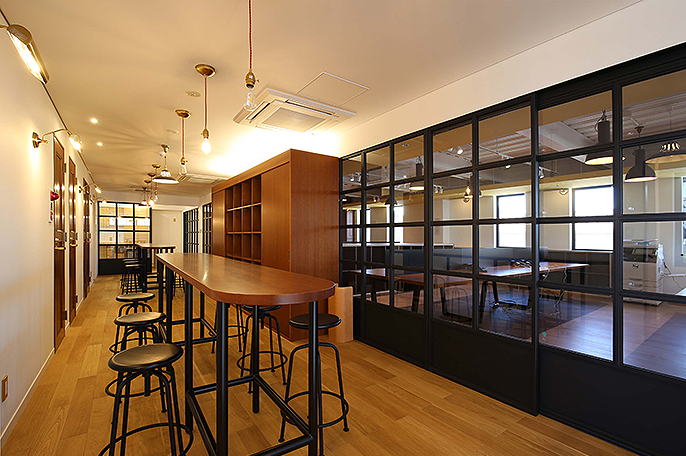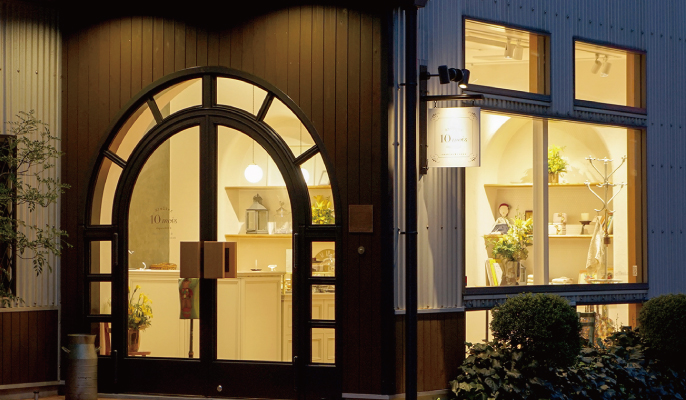 | | | |
| --- | --- | --- |
| 1996 | Mar. | Establishment of a company, Accession the sales rights of BABAR baby product from TAKARA corporation(The contract is ended now. ) |
| 1997 | Oct. | Start to sales organic cotton, baby peace sheet as eco-product |
| 1999 | Nov. | Accession the sales and produce rights of SOLEIADO product from SOLEIADO (French company). |
| 2001 | Apr. | Accession the sales rights of Trousselier baby bed closing product, house holding good from NEX Corporation(The contract is ended now. ) |
| 2002 | May | Completion of new company building |
|   | Jun. | Accession the sales and produce rights of DESIGNERS GUILD kids (England company) from MITSUI & CO., LTD.(The contract is ended now. ) |
|   | Oct. | Start to sales DESIGNERS GUILD kids products in TOYSRUS (BABYSRUS) |
| 2003 | Oct. | Contract with KAORI in New Work for brand, the brand name is "TINY SMILE". Start to sales as AEON original brand |
| 2005 | Jan. | Run a booth at SOLEIADO in MAISON & OBJET in PARIS |
|   | Oct. | Begin to donate Hoppetta's some proceeds to WWF JAPAN. 詳細 |
|   | Dec. | Registration of trademark, original brand 'HOPPETTA' |
| 2006 | Apr. | Contract with Naomi Ito office for NAOMI ITO brand |
|   | Jun. | Start to business with Amazon Japan. |
|   | Sep. | Exhibition hold in LIGHTBOX STUDIO in Aoyama Tokyo. |
| 2007 | Apr. | Registration of trademark, second original brand 'BOBO' |
|   | Jul. | Contract with ELLE Paris. K.K for license of ELLE poupon, ELLE's original brand.(The contract is ended now. ) |
| 2008 | Jan. | Run a booth at Japanese booth in MAISON & OBJET in PARIS |
|   | Sep. | Run a booth at Kind und Jugend in Germany |
|   | Oct. | Start to business with BARNEYS Japan, sale in Ginza Store, Yokohama Store, Shinjuku Store. |
| 2009 | Jan. | Run a booth at 'Playtime' in PARIS |
|   | Feb. | Registration of brand name, 'BOBO' and 'Hoppetta' for European Union (EU) and China. |
|   | Apr. | Begin to donate BOBO's some proceeds to Save the Children. 詳細 |
|   | May | Event commemorationg the 140th anniversary Women's select best product exhibit, selected BOBO, NAOMI ITO and made a presentation. |
|   | Oct. | Run a booth at exhibition in Dalian , China |
| 2010 | Mar. | Start to business with MARUI. |
|   | Apr. | Start to business with one company in Korea |
|   | Oct. | Started to sell BOBO and SOULEIADO clothing. |
| 2011 | Mar. | Open first direct-managed store at Hakata Hankyu department store.(Hakata hankyu 10mois) |
|   | Mar. | Started to donate public interest in corporated foundation "MORINO PROJECT". 詳細 |
|   | Sep. | Open direct-managed store "10mois AOYAMA" at Aoyama in Tokyo . |
| 2012 | Jan. | Contract with Out Go Distribution Co.,Ltd as exclusive distributor and open six stores at Taiwan and two stores at China at the date of April 2018. |
|   | Oct. | Open third direct-managed store at Hankyu Umeda department store.(Umeda hankyu 10mois) |
| 2014 | Jun. | Contract with Pokkadoka as exclusive distributor at Hong Kong and open two stores at Hong Kong at the date of April 2018. |
| 2015 | Mar. | Open 4th direct-managed store at JR Kyoto-isetan department store.(JR Kyoto-isetan 10mois) |
| 2016 | Mar. | Hold 20th company formation anniversary event. |
| 2017 | Sep. | Open direct-managed store at Seibu Ikebukuro department store.(Seibu Ikebukuro 10mois) |
|   | Oct. | Open direct-managed store "10mois NAGOYA" at Nagoya in Aichi . |
| 2018 | Feb. | Acquired ISO 9001 certification at head office . |
|   | Nov. | Open direct-managed store at Hankyu Nishinomiya department store.(Nishinomiya hankyu 10mois) |
|   | Nov. | Contract with KIN ALL GEN inc. as exclusive distributor at Thailand and open two stores at Bangkok, Thailand at the date of November 2018. |
| 2019 | June | Open direct-managed store "10mois Sapporo" at Sapporo in Hokkaido . |
| 2020 | Feb. | Acquired ISO 27001 certification at head office . |

2005
10月
WWFジャパンへの寄付
人間が自然と調和して生きることができる未来を築くために、科学的な知見に基づいた環境保全活動をする「WWF」の取り組みに賛同し、自社ブランドHoppetta PLUS(ホッペッタ プラス)のオーガニックコットン製品の小売価格の0.5%をWWFジャパンへ寄付しています。

自社ブランドHoppetta PLUS(ホッペッタ プラス)のオーガニックコットン製品一覧
WWFジャパン ホームページ (外部サイト)
© WWF Japan
インドネシアのオラウータン:WWFは、インドネシアの熱帯林で限られた地域にのみ生息するオランウータンの生息域を守るための活動をしている
2009
4月
セーブ・ザ・チルドレン・ジャパンへの寄付
世界中で子どもの権利が実現されるために活動する子ども支援専門の国際組織である「セーブ・ザ・チルドレン・ジャパン」の取り組みに賛同し、自社ブランドBOBO(ボボ)製品の小売価格の0.5%を寄付しています。

自社ブランドBOBO(ボボ)コンセプト

セーブ・ザ・チルドレン・ジャパン ホームページ (外部サイト)

© Rachana Shrestha/Save the Children
洪水の被害を受け、セーブ・ザ・チルドレンから衛生キットを受け取ったネパールの家族
2011
3月
鎮守の森プロジェクトへの寄付
「災害からいのちを守る森」をつくる「鎮守の森のプロジェクト(森の長城プロジェクト 2016年4月より名称変更)」の取り組みに賛同し、毎月の定期的な寄付や、年に一度行うガレージセールで募金箱を設置、またガレージセールによる売上金の一部寄付を継続して行っています。

ガレージセール2017概要ページ

鎮守の森のプロジェクト ホームページ (外部サイト)